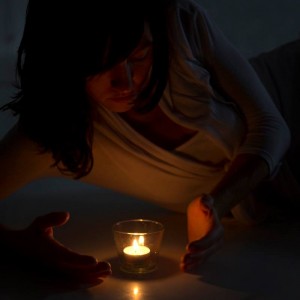 Body's alchemy.
Bodywork and energetic healing.

Channeling and liberation of the body's memories.
Voice- sounds healing and medecing songs.
I connect to your personal necessity in the moment to restore balance, transmute blockages and release the old energies allowing the being to deploy.
Sometimes receiver is passive to open to the blessings of the session, sometimes it's asked for active participation that re-energizes.
Reiki (Rei-Universe, Ki-Energy) is a japanese treatment method of energy based on Universal Energy channeling and transmitted through the hands.
The therapist channels universal energy  transmiting it to the receiver by the touch of hands. The energy circulates throughout the receiver's body: cleaning, equilibrating, transforming, healing.
Energy works on the individual in its entirety, that's to say, over its inherent different aspects: mental, physical, emotional and spiritual.
Currently, in my energetic practice, and always according to the need of the receiver, I incorporate other techniques of ancestral healing at an intuitive level to re-align and rejuvenate all levels of Being.
It is through my professional and personal background of shamanism, movement, constellations,  meditation and other resources for healing that i connect intuitivelly to the receiver's deep unconscious to find his injuries and welcome them. In this way i can accompany them and help towards their healing process.
As well as providing more well-being and deep relaxation, these energetic techniques enhance defense of the immune system, detoxification and the organism's self-healing through facilitating  the release of unbalanced energies.
The being finds feelings of peace and lightness.The body finds his roots.
A series of 4 sessions allows to make significant progress. If you wish to deal with an old or deep problem, further sessions may be necessary.
However, if the person is ready (consciously and inconsciously) for a real change, a single session may be enough.
The universe wants us free. It is for us to accept this release …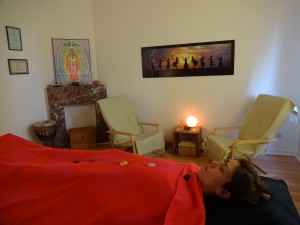 Healing for women
Touched gently to awaken the sensuality of the body, touched deeply allowing to liberate deep memories anchored in the body. Light massage to integrate tenderness, find the joy of living and rediscover our sexuality.
Corporal integration of the main aspects of feminin: freedom-lightness-love-fertility-sexuality-magic-wisdom-force.
Find the force in delicacy and tenderness and inhabit the body back.

Healing and womb blessings.  Release the memories of our ancestral lineage féminine.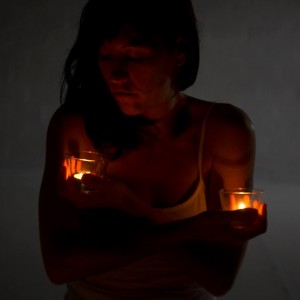 " The connection to Sacred Feminine carries fullness, sense of gratitude, inner peace and confidence, self-esteem and strength".
Sessions of 75 min: 80€
Place:  Terre Rêves
Chaussée de Wavre 1762B, 1160 Auderghem
Enregistrer