Summer 2017: The blossoming of being
Dancing Nature Workshop: "Born to your True Nature"
Weekend  5-6 august 2017
From 10.00h to 16.00h
Price: 140€
Into the forest around Brussels, place to be specified at registration.
Residential workshop "Between Men and Women"

From friday 30th june to sunday 2nd july 2017
Friday at 20h00 to sunday at 17h00
Place : near Rochefort (Belgium
Price : 210 euros/person + 80 euros/pers. accommodation
Fall 2016: Back to the Ground
Acr'organic Yoga workshop

From monday 31st october to friday 4th november 2016 from 10h to 13h at the Espace Catastrophe.
Spring 2016: Rebirthing

Workshops "Trans-en-dans" with live music

Saturday 16 april, 14 may and 11 june
From 14h to 17h at De Markten.
25€/workshop
35€/workshop and performance "Through the Chrysalis"
75€/ 3 workshops and 3 performances
Winter 2016: Looking for the inner heat

"Dynamic Yoga. Conscious listening-pure movement"
Carnival intensive workshop: From monday 8 to friday 12 february 2016 from 19h to 22h at the Espace Catastrophe.
Summer 2015: The being blooming.
"WOMAN AWAKE. Love and conscious sexuality."
An initiatory meeting between women. In full presence in conscience. La liberation and healing of feminine and its relation to the masculine.
Sunday 12 July and 2 August from 10h to 17h at Parfum de couleurs (Audergem)
Price: 60 € / day
These two days are independent, but complementary. (Opportunities to come to 1 or 2).
Spring 2015: Energy renewal.
"Between Women: Circle and baths"
Saturday, March 7, 10: 00h to 22: 00h.
Preparation for the rebirth of the spring equinox to better understand, manage and enjoy advantage of the energy that surrounds us.
Price: 80 € (including baths: Hot outdoor pool, several jacuzzis, saunas, hammam, payments, relaxation areas, showers, saw incredible!)


Winter 2014:  Slow body…
"Danse-physical theater"

Saturday, January 31 and Sunday, February 1st from 10h to 14h.
A combination of dance with theatrical tools.
Price: 70 €
(60 € for weekly students).
Fall 2014: Letting go…
"Conscious movement".
Saturday 25 octobre from 14h to 17h
Espace Zen & Fun attitude
Price: 30€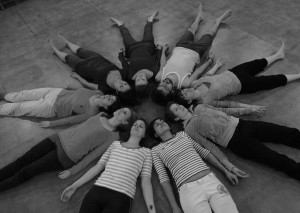 Summer 2014: The expression of yourself !
"Women in movement".
Saturday 16 et sunday 17 aogust from 10h to 16h
Price: 80€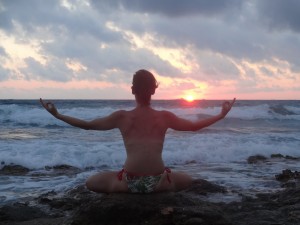 "Dancing nature".
4-5-6 july in Gaume.
Price : 80€