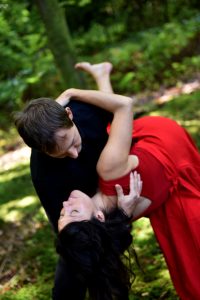 A dancing

journey where co-create in consciousness

and connecting the fullness of who we are.
A medicine wheel where letting go our body, mental and relationship's tensions. Regenerate our vital energy.
A sacred espace for meeting and sharing in body and soul, reunifying our masculins aspects of action, determination, movement, sound, exhalation, the vertical…and feminins aspects of receptivity, rest, stillness, silence, inhalation, the horizontal…
Integrate these polarities and allow to dance the opposites in us !

Inhabit and fully listen the body in order that the mind can put itself at the service of the heart.
Through this internal listening, enter in connection with the other. Communicatewith better with the body, the looking, the touch …
Live the complexity of our being in simplicity, accepting our complementary qualities.
Improve our relatons men-women.
Co-animé avec Didier de Buisseret www.therapeute-debuisseret.be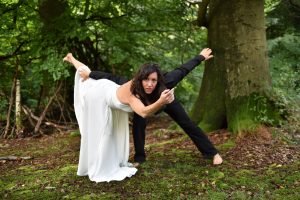 The encounters will be one friday per month:
Friday 15 september, 20 october, 24 november, 15 december.
From 18.30h to 22.00h
Price: 40€
Place: Salle Danae
89 rue Augustion Delporte 1050
FALL RESIDENCIAL WORKSHOP
From friday 6th to sunday 8th october 2017
Friday at 20h00 to sunday at 17h00
Place : near Rochefort (Belgium)
Price : 210 euros/person + 80 euros/pers. accommodation